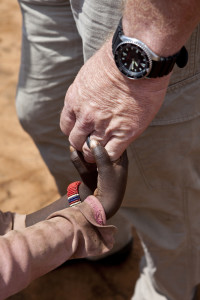 What is it really like to be a Christian missionary in a faraway country?  My 5th grade Sunday school students had watched video clips of international missionaries but I wanted something even more personal for my students — thus the idea to videoconference via Skype (www.skype.com) with missionaries in Madagascar.
Questions such as "Is it safe?", "What kind of food do you eat?", "How do you go about telling others about Jesus?", "What kind of house do you live in?", and "Do you have running water and electricity?" were not answered in traditional videos yet were easily answered via our Skype sessions.
Our first Skype session was a wonderful learning experience.  It was such a success that our middle and high school VBS students Skyped with missionaries in Guatemala a few weeks later. Check out pics from both sessions at my Techie Church Kids Facebook page.
Listed below are some helpful tips. (more…)